They say the "two constants" in life are "death and taxes." In actuality, there are three – growing older, death and taxes. No matter what we do, we can't stop any of these from happening.
But you CAN make life much more bearable while you're still on earth! And an innovative new product developed by pioneers in medical device technology may help you achieve a level of joint and bone health you might have never thought possible... no matter what your age!
Introducing the Juvent Micro-Impact Platform, the first "kinetic therapy" device that uses your body's own response to microscopic kinetic impulses to support your bone and joint health while boosting circulation.**
In effect, standing on the Juvent Micro-Impact Platform for just a few minutes causes your body to respond in a way that feels like you've been vigorously exercising. You'll feel the enhanced warmth and blood flow of exercise, and your bones and joints will immediately begin to respond with post-exercise transformations that boost comfort and strength.**
You know how astronauts lose bone density and balance when they spend too much time in the zero gravity of outer space? That's because bones need to be "challenged" with kinetic energy in order to remain strong, dense and functional. Once they return to Earth, those same astronauts rebuild bone density and joint integrity because gravity creates kinetic forces on the bones and joints of the body. The body responds by making bones and joints stronger and more functional.
Now imagine experiencing a "kinetic wave broadcast" that permeates your body, from your toes all the way up to your skull, sending carefully calibrated micro impulses through all the bones and joints of your body, causing them to respond as if they had just experienced demanding exercise... that's what this "micro impact" platform achieves! It's a revolution in supporting bone health.
Yet this all happens without any of the extreme turbulence of so-called "vibration plates" which can actually damage the body through kinetic violence. Instead, the Juvent Micro-Impact Platform transmits tiny, millimeter-sized kinetic waves through your bones and joints at a frequency personalized to your body's own response. This "bathing" of your body in tiny kinetic waves unlocks an astonishing healing response that very closely mimics the positive effects of vigorous physical exercise (but without the risk of injury).
Getting older is often tied to pain and swelling in knees and joints, making even simple activities like walking or climbing stairs unbearably difficult for many people. Sadly, many people turn to addictive opioids and other prescription painkillers to mask the pain, but the monetary cost (and health cost) of relying on prescription medications carries its own terrible risks.
The Juvent Micro-Impact Platform is a safe, effective way to support musculoskeletal health simply and naturally. Plus, it's so easy to use: Just step on the platform and it turns on. Step off to turn it off. There's no remote control and you don't even have to bend over to power it on.**
When you step on the generously sized platform, you'll begin to feel subtle, pleasant stimulation wafting comfortably up through your legs and torso. Use of the Juvent Micro-Impact Platform has been shown to clinically improve blood flow while easing joint, knee and back pain, all while increasing stability .
JUVENT'S SAFE MICRO-IMPACT VS.

WHOLE BODY VIBRATION
WHOLE BODY VIBRATION (WBV)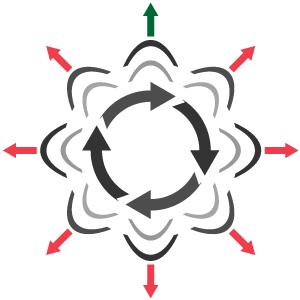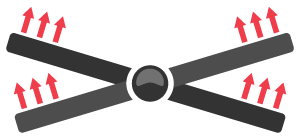 JUVENT's MICRO-IMPACT PLATFORM

Juvent's mechanism and active feedback are patent protected
See the Difference for Yourself
Experts agree: Juvent's Micro-Impact is safe
JUVENT'S MICRO-IMPACT PLATFORM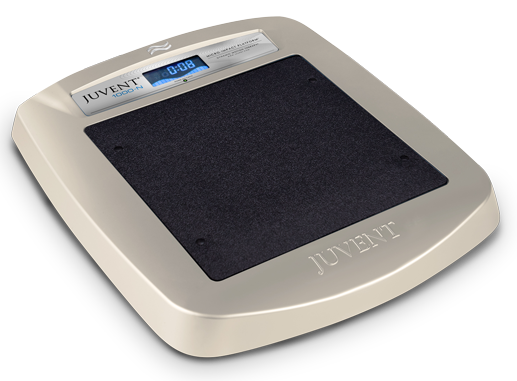 Better Lymphatic Drainage


The Juvent Health Micro-Impact Platform® is a precision FDA Class 1 medical exercise and rehabilitation device.

Weighs 21.5 lbs, with a standard operating capacity of 250 lbs.

Natural non-invasive treatment

Quiet. Talk on the phone, watch TV, surf the web or listen to music while on Juvent.

Everyone in the household can use the Juvent since it is self-calibrating.

Compact for easy storage, portable and durable (Height 3.25 in / Width 21.1 in / Depth 23.7 in)

Strong. Maximum capacity of 275 lbs /124.7 kg

Energy-efficient – requires only 7 watts

120/220 Volt
Used just 10-20 minutes, three times per week, the Juvent Micro-Impact Platform provides micro-impact "kinetic therapy" that soothes aching muscles, bones and joints. In fact, the U.S. Surgeon General's report on bone health says "physical activity that includes impact is more effective than those that do not include impact."
When our bodies do not get enough gentle impact on a regular basis, muscles can atrophy and bones and joints can become less capable of handling the demands of daily life. The Juvent Micro-Impact Platform is carefully calibrated to provide you with low-impact kinetic energy waves to "exercise" bones, joints and muscles.**
We can't turn back the hands of time, but we can find better ways to deal with the aches and pains of aging. The Juvent Micro-Impact Platform is the best path to relief!
"This Juvent product is the biggest breakthrough in bone health since the discovery of vitamin D. I'm recommending it to everyone, including the elderly who are unable to walk. Almost anyone can use this device, even if they have to straddle it with a walker for support. The results are phenomenal. I'm hearing accounts of extraordinary transformation in less than 30 days. People are telling me they're not only feeling better and moving better but even sleeping more soundly and comfortably. I truly believe this technology may be the most innovative breakthrough in physical longevity we've seen in a decade or more."
1. Am.J. Physiol. Regul. Intergr. Comp. Physiol. 288:R623-R629 (2005)
2. J Bone Miner Res 2006; 21:1464–1474. Published online on June 26, 2006; doi: 10.1359/JBMR.060612
3. Journal of Bone and Mineral Research, Vol.19, Number 3, 2004
4. Transmissibility of 15-Hertz to 35-Hertz Vibrations to the Human Hip and Lumbar Spine: Determining the Physiologic Feasibility of Delivering Low-Level Anabolic Mechanical Stimuli to Skeletal Regions at Greatest Risk of Fracture Because of Osteoporosis. Spine, Vol. 28, No. 23, pp 2621-2627, 2003.
5. JAMA Oncol. Published online March 10, 2016. doi:10.1001/jamaoncol.2015.6557
6. J Bone Miner Res. 2016 Jan 29. doi: 10.1002/jbmr.2799.

7. American Journal of Hematology, 2012
8. Osteoporos Int DOI 10.1007/s00198-012-2144-1
9. Low Magnitude Mechanical Loading is Osteogenic in Children with Disabling Conditions. J Bone Min Res, accepted for publication, March, 2004.
10. Short Term Low Level Mechanical Stimulation Increases Cancellous and Cortical Bone Density and Muscles of Females with Osteoporosis: A Pilot Study. Endocrine Society Transactions in press. 2002.
11. Establishing the Compliance in Elderly Women for Use of a Low Level Mechanical Stress Device in a Clinical Osteoporosis Study
**These statements have not been evaluated by the Food and Drug Administration. This product is not intended to diagnose, treat, cure, or prevent any disease. Juvent's Platform is a Powered Exercise Device.